Art Levels
Jump to navigation
Jump to search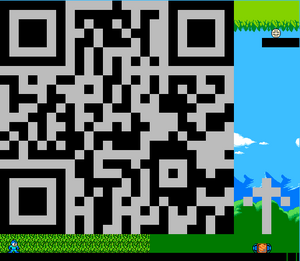 Art Levels are a level type in Mega Man Maker where the whole point is to create a work of art. These generally come in two types: pictures, and animations.
Art levels are usually large and require the player to look on Webmeka or a similar tool to see what the level looks like zoomed out. Art levels are not required to have text edited tiles, though a large majority of them do because the creator will be able to use whatever tile suits their needs best.
Picture Levels
Picture levels are the most prevalent type of art levels.
These levels are usually fairly simple and generally do not contain a boss or very much of a level at all. Some examples of some picture levels can be found in the table below.
Animated Levels
Animated levels are a series of sections that are connected by an Auto section that will draw many pictures to create an animation for the user. Examples of animations can be found at the following levels.
Trivia
There are a number of small drawings in levels, the most common being a smiley face.

Although lots of levels before this have had little doodles, the first true art level that still exists may possibly be Pixel Art-hope You Enjoy 2.