Kaizo
Jump to navigation
Jump to search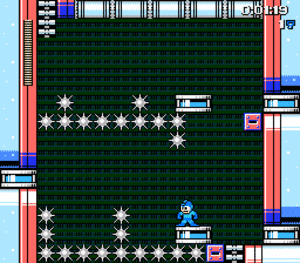 Kaizos are a level type in Mega Man Maker generally associated with hard maneuvers, instant deaths, and a much higher skill level than regular mega man levels.
Although kaizo levels are thought to be really hard, they come in a few different varieties.
Kaizo-Light
Medium Kaizo
Hard Kaizo
Kaizo Creators
Regular kaizo community members
GameFauchs
Yagami
Little Mac
Emerald Sage Cipherus
Enki
Nissay The Cat
Game Master Man
DaviEu
Reddy
Kaizo Races
The Mega Man Maker community holds a weekly Blind Kaizo Race, generally held each Saturday. These races have one player who makes a level and the players will all play the same level blindly for the first time to see who can beat the level the quickest.
Trivia
- The first Kaizo level was 52 A Taste of What's to Come
- There is an Easter egg in the kaizo community to hide snake tiles and a search snake somewhere in Kaizo Levels. You can see this used in many Kaizo Levels for example: 368455 - Dont Get Pushed Too Much Kaizo Race 2020
- The most difficult kaizo is thought to be 256886 - Dark Forest Of HELL NO which took ZodaNor 220 hours worth of attempts to upload.