Uranus
Jump to navigation
Jump to search
Uranus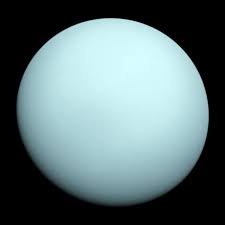 .
Information
Role:
Forum Moderator (formerly)
Wiki Moderator
Reddit Moderator
Wiki Strike Team Member
Discord Moderator
Also known as
Urass
Gender:
Male
Lives in
Ireland
Known for
Mega Man Arena
Discord:
Uranus#7544
Uranus is a moderator for the Mega Man Maker Official Wiki, the official subreddit, a moderator for the Mega Man Maker Official Server and was a moderator of the now-gone Mega Man Maker Forums. He was accepted as a trial moderator on the forums on July 21, 2020 during a moderator call and was promoted to full moderator on August 19 of the same year. He was then trialed for the Wiki on August 27, 2020 after he expressed interest in becoming a Wiki moderator and passed the trial phase on October 13, 2020. After a server damage, Uranus alongside Iceman x fireman were reassigned to moderate the subreddit due to the team's decision not to restore the forums. He was trialled for the discord alongside GrowingDarkness and Croby on August 29, 2021 and while he wasn't promoted with the former two, his trial was expanded. Uranus was also one of the Wiki Strike Team members chosen by Midas Magnezone and Goldstorm. He eventually became a full Discord moderator on November 30, 2021.
As a forum moderator, Uranus suggested a subforum for modding on the forums which was accepted and also suggested a mod maker role which also lead to a modding channel being created for the Mega Man Maker Official Server along with the same role. As a wiki moderator, Uranus was a supporter for disabling account creation temporarily and has banned over 200 spambots on the wiki before account creation was eventually shut down.
Outside of moderation, Uranus was working with five other writers including NikoPalad, BigMaster, phunguy06, D-Man and supersmashgaming to create a magazine called Light Labs Inc on the Wiki before its cancellation due to a lack of drive. He was also a former alpha tester for Mega Man Arena.